I remember when I turned 20 years of age; it was an exciting time, a time when life began to get serious, a time in my life when focus, direction and seriousness started to play a much bigger role.
And now here I am again with another 20th birthday celebration.
Yet this time it is the Real Estate Investment Network community turning 20 years of age. As I sit and reflect on the exciting journey REIN™ has taken over the last 20 years it is hard not to smile about the road we've travelled. However, when I look forward, it is impossible not to be even more excited about what the next 20 years holds for the REIN™ community… and I can say unequivocally it is even more than the last two decades produced.
REIN™ started out of a small living room in Vancouver looking to become a national leader in real estate education, market analysis and real estate research – and boy have we seen it all over the last two decades. Market booms, busts, surprises and chaos, yet through it all our focus has remained the same: to be Canadians' leading source for real estate education, analysis and research during certain and uncertain times.
Incremental Change Results in Major Breakthroughs

During this last 20 years 'continual improvement and incremental change in the support we provide Members' has been our mantra. We have never been ones to sit back on past laurels or awards – that's just not how we are wired. The results of these steady monthly improvements we implemented created major breakthroughs and consistent benefits and growth. Just a few that quickly come to mind are:
Leader in Research: The quality and delivery of our research has adapted as new technologies have arisen (yes, we began before the internet: we used to deliver REIN™ workshop audios on cassette tape and literally cut and pasted "News Articles"!)
Leader in Partnerships: We brought on major partners (RONA, Hub & Park Insurance, Health Insurance etc) giving members exclusive discounts to help their bottom line (btw, stay tuned for many and MUCH more!)
Leader across Canada: We added new cities to the REIN™ community. Starting in Vancouver, we expanded our research focus across the country and started monthly workshops in Calgary, Edmonton and Toronto.
Leader in Providing Analysis: Before our focus on research, no one in the country was speaking about the correlation between economic fundamentals and real estate values. And no one was discussing the importance of transportation improvements on values and how investors can use this important information for long term success. A focus on underlying economic fundamentals (rather than just real estate market conditions) has now become second nature for Members to use when analyzing properties.
Leader in Charitable Initiative: The Community adopted Habitat for Humanity as the REIN™ Charity of choice due to the perfect fit. We set a goal of raising $20,000 for this worthy cause. Well, the REIN™ community has made that number laughable as, together, we have now raised over $880,000, with a new goal of $1,000,000+.
Expanded Support: We have expanded our team over the years with the addition of new research staff and management. To think only 12 years ago there were 4 staff doing it all and that core is still here.
Remain Consistent and Fee-Hike-Free: REIN™ Membership dues have remained the same for 20 years despite the dramatic increase in costs to benefits, support and infrastructure that has been built to ensure Members have all the tools they need to succeed when they are ready to take action.
Leader of Longevity: The community proudly has Members that have been involved since the beginning (many have been with us for more than 15 years), most of whom are now financially free.
So What Do The Next 20 Years Hold?
Twenty years ago there would have been no way to foresee the amazing breakthroughs, successes and positive changes that REIN™ Members have made to date. When you think about how many members have literally changed their lives and those of their families it can be quite an overwhelming positive feeling.
REIN™ itself has also created many corporate breakthroughs, successes and positive changes right alongside our Members, most of which couldn't have been foreseen. In fact, it is barely recognizable today from its initial beginnings it has improved that much.
The catalyst for all of our Members' and the company's success boils down to practicing what I have been teaching the REIN™ community for 20 years; and in that regard I have surrounded myself with a team of amazing individuals who have a continual focus on improvement and breakthroughs… and going forward into the next 20 years we will continue to support the REIN™ community with even more depth, strength and focus.
It is why I am so excited about what we have planned, and the opportunities and benefits that will show up for Members during the next 20 years.
During the last 2 decades the economy had many major peaks and valleys and still Members created amazing results. Over the next 20 years we will witness the economic roller-coaster ride as it always has been, and like the last 20 years we will continue to support REIN™ members in creating long term sustainable wealth and success in achieving their Belizes in good, poor or flat markets. We've learned that money is made in all market conditions – goals remain the same while tactics change as market conditions shift.
The Next Phase of Member Success Began on June 1, 2012
You know me, I am very deliberate; I plan, I strategize, I commit… then do everything I can to have a positive impact. So, knowing that the 20th anniversary of REIN™ was coming I spent the last year listening to what Members were asking for. I identified opportunities that had never been tapped for Members and I considered what would be needed to build even an bigger, stronger and deeper support team for all of us involved in the REIN™ community.
The result of this one-year journey led us directly to the day I committed more to Members than I had ever done before. That is why, as of June 1, 2012, the REIN™ Support Team has dramatically expanded and the benefits you'll be receiving will expand right alongside this growth. As a REIN™ member you will really appreciate and be able to take advantage of the benefits these changes will provide you for many years to come. If you are not yet a Member, let me say that with these upgrades, your timing for becoming a Member of the REIN™ Community couldn't be better.
As the Founding Partner, my focus will remain on what makes the biggest difference for long-term Member success: Education, Research, and Analysis. I will be writing, teaching, and sharing with you proven and expanded strategies at REIN™ events. By expanding the REIN™ Team I gain the depth of resources and time to focus on my strengths: getting exclusive strategies and analysis into Members' hands quickly and more often.
Here is a quick overview of phase 1 of the new changes to the team and initiatives I have committed to:
As a veteran member of your REIN™ Team, Patrick Francey needs little introduction. Patrick has now stepped into the role of President/Managing Partner of REIN™. In this role Patrick will continue to lead the REIN™ Team in implementing our new and upcoming initiatives and supporting the success of our members. In the course of the past 5 years many of Patrick's initiatives have been instrumental in supporting the success of REIN™ and our members. Patrick's experience as a business owner, real estate investor, combined with his dedication to each of our member's success will ensure the vision for REIN™ and its Members comes to fruition.
Richard Dolan: though many of you have either met him or heard him speak, I am excited and proud to officially announce this significant addition to the REIN™ Team as Managing Partner. Richard is an international author, speaker, investor and analyst. In addition to being a successful real estate investor, he brings 20 years of wealth growth and management success to the team. He has co-designed two certificate programs at the Schulich School of Executive Development, authored 11 books and has toured with some of the world's leading thought provokers, thinkers and leaders. He will also continue to be the Chief Architect and Facilitator of the REIN™ Mastery program. Richard will be responsible for the development of additional institutional benefits for Members and continuing the expansion of REIN™ internationally. Richard's role will also be to continue to expand the core philosophy of REIN™ for real estate investor Education, Analysis and Research. Richard will continue to fold Performance and Leadership inside the context of REIN™ Mastery. Stay tuned for P.E.A.R.L.
David Franklin joins the team and brings with him 40 years of real estate, securities, as well as international and tax law expertise. With his depth of knowledge and experience he will quickly become a powerful addition to the REIN™ Team for Members at all levels.
Daniela Iamundo joins the REIN™ Team in the new Toronto office to oversee the REIN™ international research division, working with vendors, researchers, writers and analysts from across the globe, expanding the REIN™ team's reach around the world. Daniela is a graduate of Ryerson University with a degree in Marketing and Business.
John Lombardi will serve as REIN™'s Associate Director of Research. As a graduate of York University and attendee of the Schulich School of Business, John adds an amazing amount of depth to the REIN™ Research Team, making sure that we continue to bring leading edge analysis and systems to the Members.
A total of 6 additional team members have joined our team to manage graphic design, web management, IT and affiliate management.
To serve our eastern Members better, on July 1, 2012, we will officially open a second office location, this time in Vaughan, Ontario. With the new office opening and the additional team Members (bringing your support team up to 27 people) we will be able to provide you expertise, leadership and support over the next 20 years. And to think, in 2002 the team size was 4. And, it gives me a place to hang my hat and have meetings on my frequent trips out east in support of the Members and speaking at the events.
The late 2012 launch of REIN™ Radio and REIN™ TV will provide you even more frequent updates and analysis of market conditions, research, analysis, commentary, interviews and much more. There will be 2 levels:
• Some for public consumption with less detailed commentary
• Front of the line releases exclusive to REIN™ Members. Members will be given access to greater in-depth details of analysis and insights: answering the question, 'What does research and analysis means to you as a real estate investor?'. As a member you will have access to this information long before it becomes public (if it ever does) and an archive for you to tap into at any time.
Yes, We're ALL-In To Assist Members For Another 20 Years!
This is just Phase 1 of the new and exciting benefits you will be receiving over the coming months and years as your community becomes "The World's Local Real Estate Resource™."
Over the years, I have learned that we all create success together as a community and the next 20 years will prove that to be even more valid than in the past. With this new team I've put together, the success of Members of the REIN™ community will come even more quickly and with an even stronger foundation.
Thank you for being a part of the last 20 years. I am really looking forward to continuing to be a major catalyst in helping you achieve everything you want financially, personally and in business over the next 20 (and beyond).
Sincerely,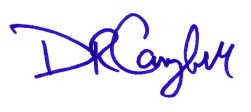 Don R. Campbell, Founding Partner
Real Estate Investment Network Ltd.
P.S. The REIN™ Team remains committed to our philosophy of providing more value than expected (under-promise & over-deliver). That is why, despite all of these additions to your REIN™ support team, we will not be increasing the basic REIN™ Membership dues, thus continuing the tradition we have created over the last 20 years.